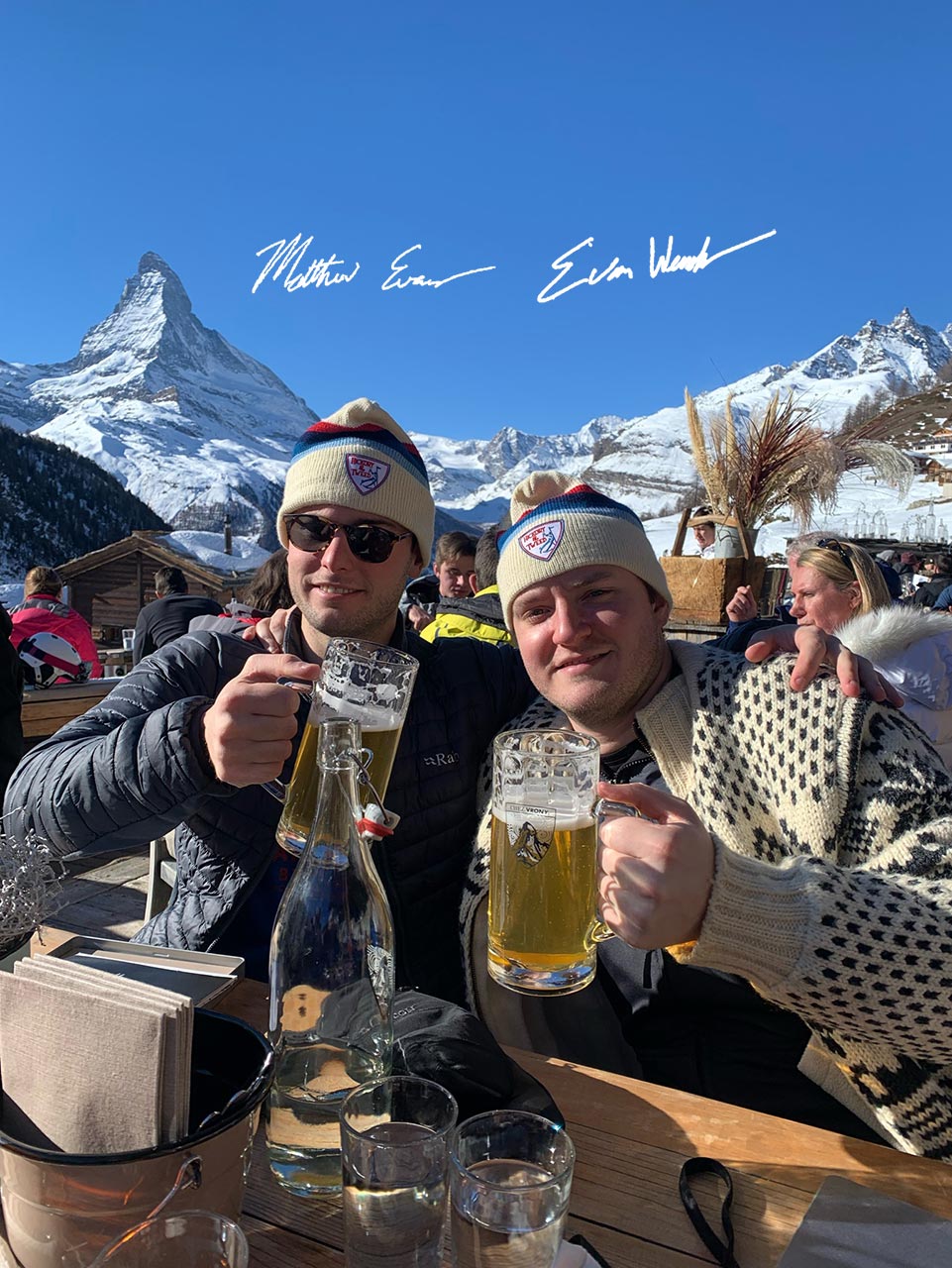 Who? Why?
Hey Everyone,
Matt Evans and Evan Weisburger here, co-founders of EvansSocks.
So here's the deal: We got pretty sick and tired of losing socks to the ether in our New York City building's communal laundry machines. Hunkered down one chilly fall evening, we came up with a solution: create a premium cotton sock equipped with buttons to keep socks paired throughout the entire laundry process. And so we did, and now you too can reap the rewards of our remarkable, once-in-a-generation genius.
Simply button your socks together before you throw them in the hamper, and you'll never lose or sort another sock again.
If that ain't enough, they look pretty darn sweet and are as comfy as could be, we thinks.
So go ahead, give EvansSocks a shot. You'll frigging love 'em.
- Matt & Evan
SHOP THE PUPPIES